Die-Cutting
Die Cutting is the process of transforming a sheet or roll of material, like a tape, into a shape and can be achieved in several ways using specialty machinery and tools called "dies". TapeCase specializes in rotary and flatbed die-cutting that allow us to process a wide range of materials into any shape and dimension based on the project requirements. We have a variety of die-cutting machines that allows us to laminate, kiss-cut, butt-cut, perforate, sheet to individual pieces, add extended liners, create back-slit liners, add pull tabs, and print variable data.
There are many benefits to using die-cuts, primarily because of their exact measurements and consistency. Our high-speed machinery can cut consistent and precise shapes, outclassing the hand-cutting process. For example, the tooling used on our die-cutting equipment can cut thousands of circular tapes in an easy-to-handle roll-format in minutes, as compared to hours or days to hand-cut the same amount of circles.
Custom Die-Cut Tapes
Our breadth of die-cutting equipment and expert engineering team allows us to work with customers to identify solutions that improve efficiency for a given application. We have the ability to custom die-cut a wide range of material to precise dimensions, regardless of their construction or thickness. Our die-cutting machines offer varying features that can improve, simplify and expedite your application and production processes.
Materials We Work With
Die-Cutting materials can improve efficiency and output quality. Here are just a few of the materials that we can die-cut:
Pressure-Sensitive Tapes
Gaskets
Films
Foams
Foils
Papers
Rubbers
Label Stocks
VHB
Specialty Materials
Versatile Die-Cutting for Multiple Industries
Many of the materials we work with are already used in a variety of industries:
General Industrial Manufacturing
MRO/ General Maintenance
Electronic Manufacturing
Printing
Metal and Woodworking

Transportation
Medical Device Manufacturing
HVAC Assembly and Installation
Packaging
Specialty Industries
Rotary Die-Cutting
The rotary die-cutting process pairs machinery, that unwinds materials, with steel ruled dies (cutting tools). The machinery advances and presses the material through the steel ruled dies to cut it into desired shapes. TapeCase's state-of-the-art machines can cut the material into the exact shapes and sizes to meet the customer's requirements. Our rotary equipment can die-cut up to 16'' wide rolls and we have the ability to laminate multiple materials together before we die-cut to the requested shape and size.
Benefits of Rotary Die-Cutting
Rotary die-cutting is ideal for a wide range of projects because of the benefits it provides.
More efficient for high-volume projects
Faster than other cutting methods, reducing turnaround time
Ideal for cutting from a continuous roll of tape
Minimizing material waste
Easy to combine with services like printing or laminating
Flatbed Die-Cutting
TapeCase's flatbed die-cutting capabilities allow us to work with a variety of materials that are not suitable for traditional rotary die-cutting process including gaskets, coarse materials, and when the desired design is best suited in sheet formats.
Benefits of Flatbed Die-Cutting
Flatbed die-cutting offers a number of advantages compared to other methods and is optimal for:
Minimizing costs because tooling is less expensive
Projects involving highly dense, extra thick, or sheeted materials
Minimizing wasted materials
Lower volume projects where speed is less consequential
Types of Flatbed Cutting Machinery
TapeCase offers two types of flatbed machinery to provide more flexibility for our clients.
1). Flatbed Press
TapeCase has machines that can cut "sheets" into specific shapes and sizes. Material is placed in the flatbed/cutting area of the machine, and then the tooling simply presses onto the material to cut it, similar to a punch out. This allows TapeCase to make high-precision, consistent custom shapes in a variety of material thicknesses. The steel-ruled flat die can cut with a tolerance as low as a few thousands of an inch.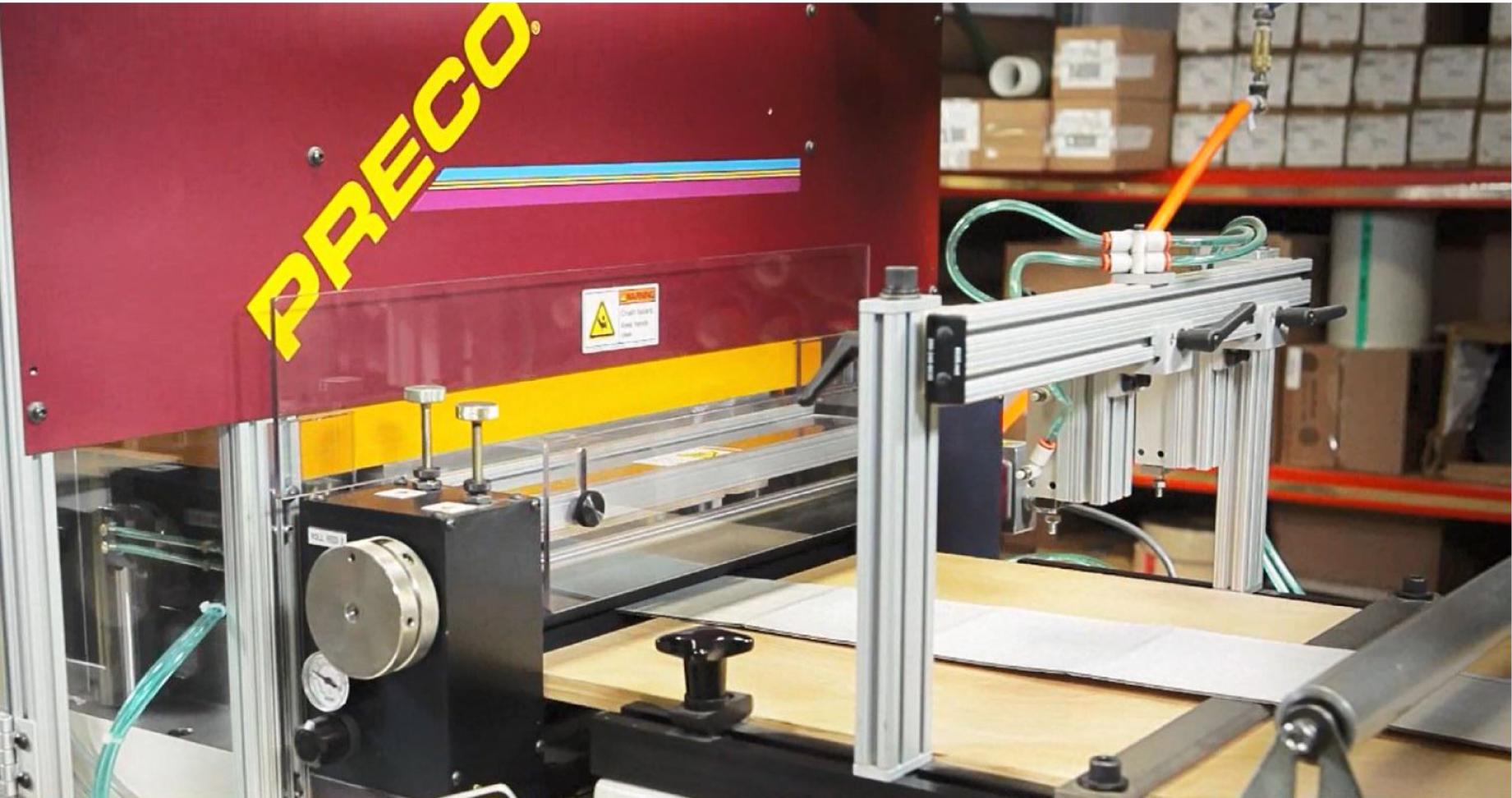 2). Plotter
Similar to the flatbed press, we also have a flatbed plotter that can cut materials to custom, high-precision shapes. The plotter uses a blade instead of die, increasing the variety of materials that can be used. Simply put, it's like drawing your design on the material with a blade instead of a pencil.
The plotter is able to cut materials as thick as 0.5" and automatically nest designs together to avoid wasting materials. The plotter allows us to meet customers' needs and increases the options for materials. This machine is perfect for prototypes as we can set it up within minutes even if it is a custom shape.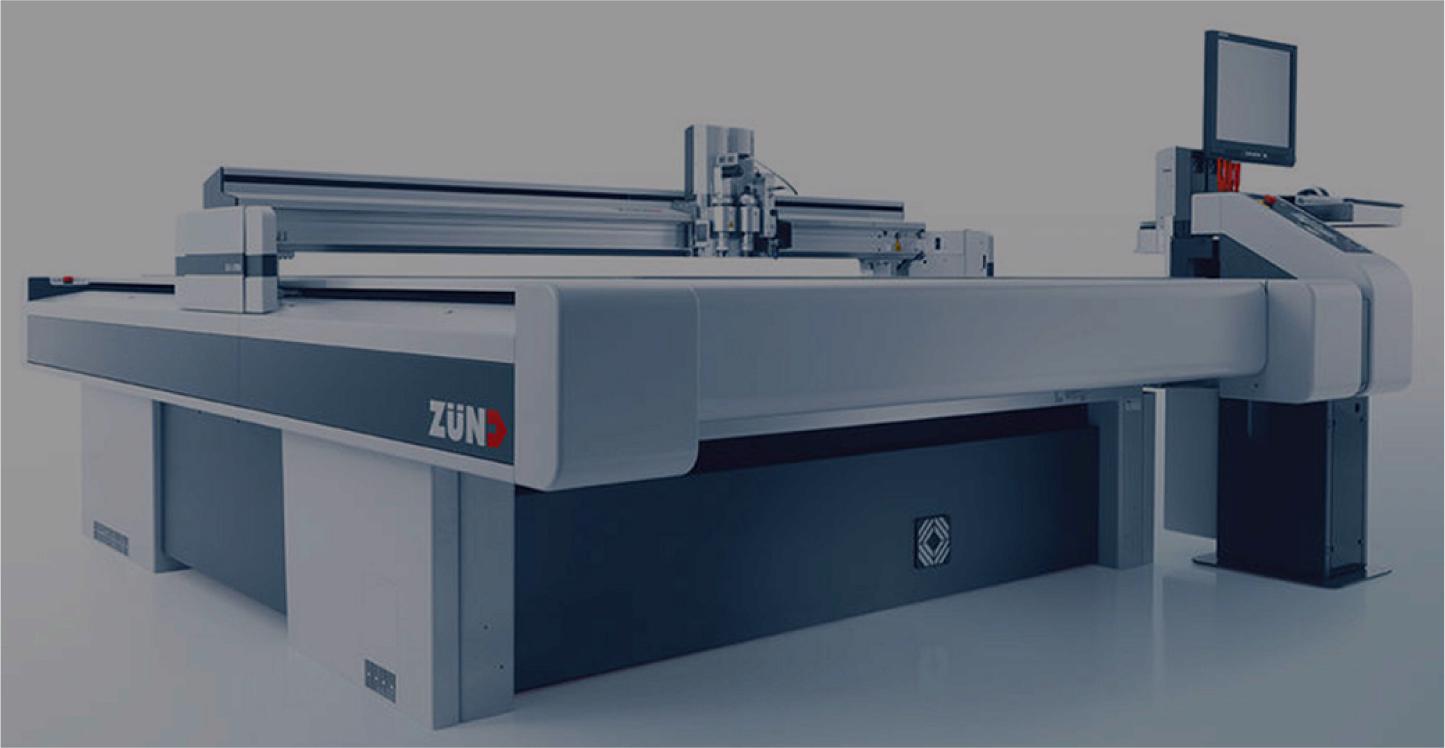 The plotter cuts parts across a broad range of materials, some of which include:
Foams
Vinyl
Reflective
Adhesive Tape
Aluminum and Copper Foil
Our plotter also had an ultrasonic module for cutting and sealing diamond-grade reflective material in one process. This equipment is approved by 3M. We also offer Laser Cutting services, click here to learn more.
Tape Converting to Your Specifications
When choosing a tape converter, you want a partner that's knowledgeable, reliable, and customer-oriented. Whether you're looking for rotary or flatbed die-cutting services, TapeCase has the equipment and expertise to meet your project specifications with speed and efficiency.
Contact us today to learn more about our tape converting and customization capabilities!